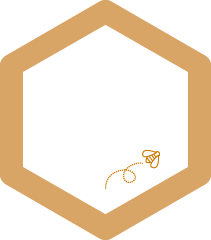 Since 1918,
our experience daily
About Us
EL ENJAMBRADOR is a Beekeeping company which specialises in top quality production and development of swarms, bee packages and fertilised Queen breeding. Bee development is based on the selection of their queens and the perfection of the core during their reproduction.
We have achieved the ideal line of swarms and queens for our Spanish and European customers since they are highly resistant to adverse weather conditions. For over four generations, we have specialised in honey production and after perfecting our hives, we have launched this product line to the public with the breeding and selection or our best queens and swarms.
Our main goal is to fully satisfy all of our customers by offering them the best quality products and ensuring that their outputs are guaranteed with successful results.
History
Since 1918 up to the fourth generation, our company has specialised in honey production and after its founding by Joaquin Gandia, we have transmitted this beekeeping expertise and values to the present day. Our daily experience and successful work has become a retail product line of swarms, bee packages and top quality queen bees for sale to the general public.
Our swarms and queen bees as well as the bee packages are derived from the genetics of the Spanish Honey Bee: Apis mellifera iberiensis. The combination of our extensive trade knowledge and tradition with innovation and technology has enabled us to develop this line with excellent results.
Below is a 1979 recording where we see the family on a day Gandia honey extraction.